Making an insurance claim on your roof can be a daunting process. We've created a helpful guide to help you through the steps.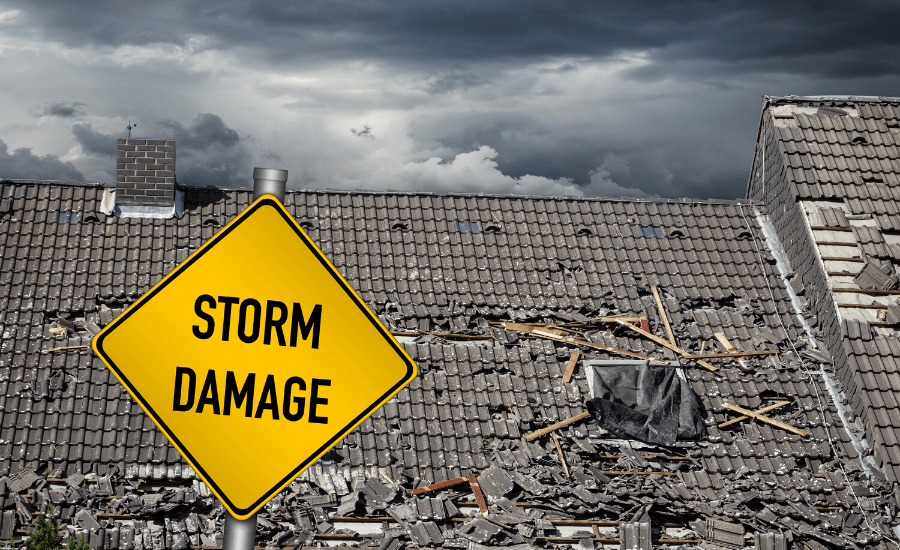 First, being proactive can usually work in your favor. If you are aware of any potential threats or damage from storms (ex: high winds, hail), take photos of your roof beforehand. The most common example of damage from storms are multiple missing shingles. Sometimes the shingles will flap in the breeze or hang down, but not fall off. As long as the damage is in several sections of the home, you should file a claim. Hail damage is a lot harder to see. Hail, if large enough, will pit the shingles. If this happens, you should also file a claim. In addition, be sure to look at interior ceilings and walls for water stains that might suggest there is a leak or roof damage somewhere. In the case of severe weather, roof inspections are always a good idea after the fact. You can also document the condition of your roof through photos or videos. This will help to build your evidence if you need to file an insurance claim in the future.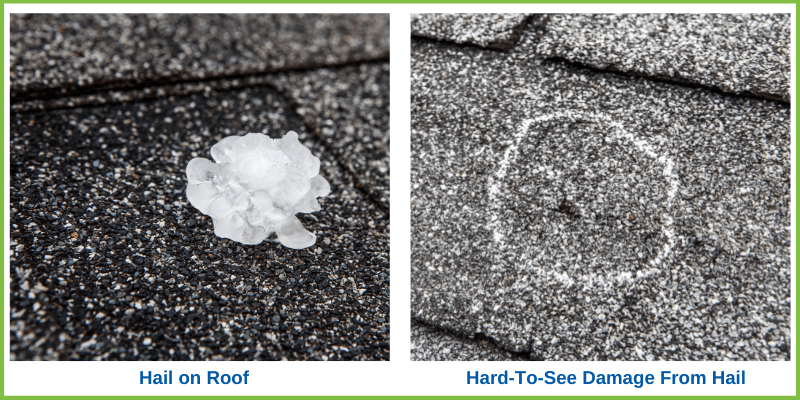 Before you file an insurance claim, first contact your roofing contractor. The roof inspection will give you an estimate of the repairs needed. Make sure the contractor you call is licensed, insured, and experienced, otherwise you potentially run the risk of additional and costly damage later on from improper installation and repairs.
If, after a storm, there is someone going door to door quoting roof jobs, they are typically "storm chasers" from out of town. It is not recommended that you hire a roofing company from out of town. They will slap those new shingles up on your roof and will not be around when it starts leaking because of rusted low nails. If you see several of your neighbors getting new roofs after a severe storm hit your neighborhood, it's a good chance that they are insurance claims and you may be able to file a claim and get a new roof as well.
After the assessment by a local contractor, it's time to contact your insurance company and file a claim. They will then send someone out to do further evaluation of the damage. It can be very helpful to have the roofing contractor there at the same time as the claims adjuster so the roofing contractor can make sure the adjuster is fair and covering all damage caused by the storm. If something is missed by the insurance, your roofing contractor can submit those repairs as missed "code items" later as supplementals to your insurance.
At Crown Roofing, we put you and your home's interest at the top of our priorities. If your home endures damage from storms or other accidents, contact us with any questions. We also offer free estimates.